The Original and #1 Website for Security Guard Training
Online Security Guard Training and Career Center
Welcome to Security Guard Training Headquarters! We have everything you need to make your life easier as you begin your career as a security guard officer. State specific training requirements, a step-by-step hiring process, potential employers and interviews to help you get hired are just some of the helpful things you'll find here.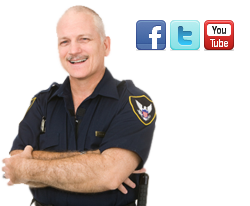 To become a security guard in the state of Illinois, the first thing you must do is obtain a PERC Card. A PERC Card, or Permanent Employee Registration Card, is a card that tells employers in the State of Illinois that you've passed certain background checks through a fingerprint submission process. You will not be […]
Top 10 Security Interview Tips That Will Get You The Job TODAY!
Learn exactly what security
guard employers want to
hear from you!
Download this FREE eBook
now by entering your email
address below:
Please make sure that you have filled in the fields correctly!