The Original and #1 Website for Security Guard Training
Online Security Guard Training and Career Center
Welcome to Security Guard Training Headquarters! We have everything you need to make your life easier as you begin your career as a security guard officer. State specific training requirements, a step-by-step hiring process, potential employers and interviews to help you get hired are just some of the helpful things you'll find here.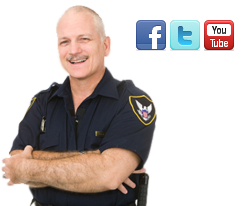 The Guard Card in California is the greatest door opener for security careers and opportunities on the entire West Coast. For some, it represents hope. A chance at the security jobs they've been dreaming about for years. And yet for others, it's nothing but a major roadblock since it is required in order to work in the security industry. It won't just be handed to you. And you certainly can't buy your way in. Let's take a look at some of the basic requirements to acquire this important little card, and learn a little about what's involved in getting a guard card.
What is a guard card?
A California Guard Card is the license that is required to become a registered security guard in the state of California. And you might be surprised how close you may be to getting one.
In order to get your security certification in CA, you must first complete 8-hours of guard card training with a certified facility or online training center. After your 8 hours are completed and you have passed your initial exam, you are then able to get hired as a security guard.
At this point, you are still not a registered security guard. You must then finish another 16 hours of training within the first 30 days after you are hired, and then finally an additional 16 hours again within 6 months. In total, that's 40 hours of training. So a full work week's worth, not too out of reach for most individuals.
Guard Card Training
The initial 8-hour training required before one is allowed to apply for the California guard card application can be completed online or live. The course is a mandatory step, and is composed of two main sections or modules. The first one is Powers to Arrest, a four-hour training module designed to familiarize trainees on the topics to be covered on the training, including legal aspects, liability, techniques, and company requirements leading to the arrest of a person. It will use the training manual designed by the Department of Consumer Affairs' Power to Arrest. The course includes lecture, exercises, discussion and role-playing.
The next 4 hours is dedicated to Weapons of Mass Destruction (WMD) and Terrorism Awareness. This will educate interested security guards about the important subject matter, most especially about the observation skills needed to identify and report precursor activities that may lead to a terrorist activity. This is critical information that has to be coordinated accordingly.
You will need 30 days to complete another mandatory training after you have completed
your guard card courses. This training is again divided into four courses, namely the Public Relations, Observation and Documentation, Communication and its Significance, and the Liability and Legal Aspects. The Public Relations Course aims to familiarize students about the basic skills and body of knowledge in performing security guard work. The observation and documentation mandatory course reviews individuals on the different aspects of documentation that guards need on their job. They will be instructed about report writing, patrol techniques, proper asking of questions, etc. The course on communication will speak about the significance of communication in their job and in relation to the company they work for. They will be instructed on the right ways to contact people, procedures for radios and monitors, etc. The Liability and Legal Aspects enlighten future security guards over their liability and significant roles in performing their job. They will be taught on the BSIS code, and criminal, administrative and civil policies.
This will be followed by another 16 hours of elective courses composed of Post Orders and Assignments, Officer Safety Handling Difficult People, and Preserving the Incident Scene. A total of 40 hours of training is required before one can become a registered security guard.
How to get a guard card – step by step

Here's how to get a state guard card in CA, step-by-step:
STEP 1
Take the eight (8) hour "Power to Arrest" training and pass the examination. You can go in person or click here to get training and pass the exam online today!
STEP 2
You (the applicant), the private patrol operator or the training facility must submit a security guard application online at https://www.bsis.ca.gov/industries/guard.shtml The online application is sent electronically to the Bureau.
STEP 3
You must then submit fingerprints electronically using Live Scan. You must only use the security guard Live Scan forms downloaded from the Bureau's Website or obtained from the Bureau. The Live Scan form from the Bureau contains the correct coding to ensure that the Bureau receives the FBI and DOJ responses.
https://www.bsis.ca.gov/forms_pubs/livescan/index.shtml
STEP 4
Once the Bureau has received your online application and criminal history clearances, you'll be entered onto the Bureau's Web site.You can verify the Bureau's approval by checking the Bureau's "Verify a License" at https://search.dca.ca.gov/
Once your registration has been cleared and appears on the Bureau's Web site, a screen-print may be made and used as an interim security guard registration.
THEN YOU CAN GET HIRED.
The actual security guard registration will be mailed to you in about 10 to 15 business days.
STEP 5
Security guards placed on assignment must keep the following documents with them:
A valid security guard registration or a screen print of the Bureau's approval obtained from the Bureau's Web site.
A valid photo identification
And don't forget, you'll have 30 days to complete 16 hours of "on the job" training, as well as an additional 16 hours within the next 6 months.
Good luck! (And don't forget, you can find security training online by filling out the form here)
Online Guard Card Training and Courses
Many individuals aspiring to become a security guard in California have the option to complete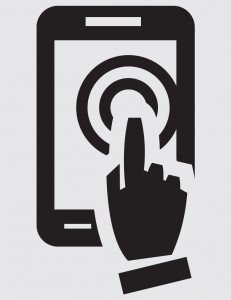 courses online instead of a traditional classroom set-up. The advent of the Internet has made these things possible, and there are already so many private institutions offering training courses available in packages. Some combine the initial 8-hour training with the mandatory 16-hour course. Some combine the next 32 hours after the initial course. Others offer the entire 40-hour required training in one package and give discounts to students. Whichever package you choose, be sure to enroll from a reputable school that follows what is required by the BSIS, so you would not have any problem applying for and renewing your security guard card training.
The advantage of taking guard card classes online will allow you to train at your own pace. For instance, 8-hour initial guard card training can be taken for as long as three months. This means a student has access to the online course for 3 months until he completes the course. In case he does not have the time to allot one day to complete the 8 hours, he can simply stop and go back to where he ended. Most courses do not require downloading of software, but simply a Flash player to view the materials. The examination for the initial 8-hour training can be taken right at your computer and the results will be received immediately. The exam can be retaken in case one doesn't pass the first time.
How Much Will A Guard Card Cost?
The cost of applying for guard card courses varies on the method of application. If you choose to apply online, the fee for security guard application is $50, while the online convenience fee is $1. Fingerprints must be submitted using LiveScan, and it costs $32 for the Department of Justice, while the FBI charges $19. That totals to $51. If you choose to apply the normal way, you will pay the same amount, but less the online convenience fee of $1, but this takes longer compared to the online processing, and you have to be prepared for the postal charges for you have to send the application form and other requirements by mail. When you apply for an online guard card, you should also allot a budget for the 8-hour class, this will cost about $44.95, but you can be assured it meets the BSIS requirements.
How to Renew Guard Cards
Renewal of the security guard certification is also done through the Bureau of Security and Investigative Service (BSIS). If it is due to expire soon, the Bureau will send a renewal form. The renewal fee is $35 for this, but if it is expired, the fee will be $60. If it has expired for 60 days or more, you can no longer renew it. Any guard card courses would have to be completed again, together with the steps for new application, which includes LiveScan and submission of form and requirements. In case you have not received a renewal form by mail, you can opt to pick it up in a SOTA location, or renew online, that is, if you do not have a firearms permit attached to the security license. The timeline to renew guard cards is typically about 2 weeks.
California Security Guard Jobs
California has many opportunities for hopeful security guards, both armed and unarmed. Obviously, licensed armed guards are in greater demand in California and receive higher pay. However, unarmed guards are also needed within the state of California. Just as in other states, California has opportunities for security guards in both the public and private sectors. Private security is also in high demand in California, more so than many other states. Some industries that are always looking to hire security are as follows:
Hospitals/Medical Buildings
Parking garages
Schools
Airports, hotels, resorts
Banks
Apartment complexes
Elder Care facilities
Government buildings
Libraries
Power plants
Event staff
Spectator Sports
Security Companies
Looking into major security companies is a great way to start your search for a security guard job in California. You can often apply for a job with a security company prior to completing any security guard licensing or training and some companies will help you in the process and even cover some of the costs of training that is needed. Many of the jobs in the list above do not hire security guards directly, but instead hire security companies to fill their needed security positions. If there is a specific security job you are interested in, you can often inquire as to which company they use and then apply to that respective company. This doesn't guarantee a placement at the post you are wanting, but you can make your desired choice known and there will be a better chance of obtaining the placement you wish.
California Security Guard Reciprocity
California is one state that does not accept security guard licensing or cards from other states. Those seeking to become a security guard in California must go through the required training and testing process for the license to work as a guard. This means even if you have been working as a security guard for years somewhere else, if you are looking to get hired in California as a security guard you will need to get re-accredited. Your experience will still be a valuable resource in applying for jobs, however any licensing, training, or class time, won't count towards your California training process.
That said, if you have acquired a California guard card and training, it may be accepted as valid training in other states. Some states allow those trained under California state requirements to easily obtain a comparable accreditation within their state. Also, there are some states where formal security guard training isn't required, and the security guard works under the license of the security company itself. Until there is a national standard for security guard training, requirements will continue to differ from state to state.