The Original and #1 Website for Security Guard Training
Online Security Guard Training and Career Center
Welcome to Security Guard Training Headquarters! We have everything you need to make your life easier as you begin your career as a security guard officer. State specific training requirements, a step-by-step hiring process, potential employers and interviews to help you get hired are just some of the helpful things you'll find here.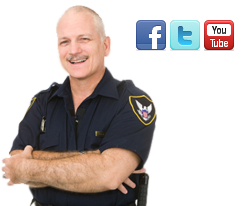 Thanks for subscribing to Security Guard Training Headquarters!
As promised, here's your security guard interview guide.
Whats inside?
Questions that will most likely be asked by your interviewer (and how you should answer them).
How to impress your potential employer before you even say a word.
What to do while you're waiting to be called into your interview.
Advice from real security guard employers.
A checklist to help you prepare and give you the best chance of landing your next Security Guard position!
To download, right click on the link below and choose "save as" or "save target".