The Original and #1 Website for Security Guard Training
Online Security Guard Training and Career Center
Welcome to Security Guard Training Headquarters! We have everything you need to make your life easier as you begin your career as a security guard officer. State specific training requirements, a step-by-step hiring process, potential employers and interviews to help you get hired are just some of the helpful things you'll find here.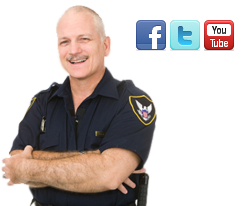 Course Information and Registration
SORA Re-Certification – $60 (includes training material)
8 Hours of Training

Wednesday class (two 4-hour classes) 5:30pm-9:30pm
Sunday class (one 8-hour class) 8:30-am-5:30pm

Must bring SORA id, valid photo id, and NJSP renewal application number
Register for the Next Upcoming Classes Below
Class Note:
The WEDNESDAY class is a two-day class. 4 hours on the first Wednesday from 5:30pm-9:30pm and then another 4 hours on the NEXT Wednesday from 5:30pm-9:30pm.
If you select the Saturday or SUNDAY class, this is a one-day class starting from 8:30am-5:30pm (8-hours, with one hour for lunch)
You MUST renew your SORA certification up to 90 days before the expiration date of your original license. Renewing early will not affect your 2 year term. If you do not renew your license before the expiration date, you will have to complete the entire SORA process all over again. You must renew your NJ State Police account for a fee of $83.55 and complete this refresher course. You MUST bring your SORA id card, valid photo id, and NJSP renewal application number to the class.