The Original and #1 Website for Security Guard Training
Online Security Guard Training and Career Center
Welcome to Security Guard Training Headquarters! We have everything you need to make your life easier as you begin your career as a security guard officer. State specific training requirements, a step-by-step hiring process, potential employers and interviews to help you get hired are just some of the helpful things you'll find here.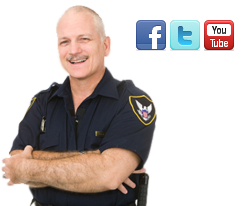 Effective July 1 2013, to become an unarmed security guard in Hawaii an applicant must meet certain criteria. However, a license is not necessarily required unless the hiring company requires you to have one. An unarmed security guard can work under the principal in the company (who is licensed) without needing to be licensed.
To become licensed an applicant must meet the following criteria:
Must be at least 18 years old
High School diploma or equivalent
Four years of guard experience
Pass an Exam
Be mental sound and not suffering from any psychological disorder, which will impede you from performing security guard duties
No convictions (not including expunged or annulled by the courts)
Submit to a criminal background check
Have good moral character
Have not committed any acts of fraud
Submit to fingerprinting
Provide criminal background abstract for the last 10 years
Other Requirements that May Be Helpful:
Driver's License
Good physical conditioning
Be able to stand long periods of time
Good Communication skills
For more information, see The Board of Private Detective and Guards FAQ.
Note: There are fees associated with the licensing process that refers to the entity. For fees to become a licensed unarmed security guard, contact the Professional and Vocational Licensing (808) 586-3000.