The Original and #1 Website for Security Guard Training
Online Security Guard Training and Career Center
Welcome to Security Guard Training Headquarters! We have everything you need to make your life easier as you begin your career as a security guard officer. State specific training requirements, a step-by-step hiring process, potential employers and interviews to help you get hired are just some of the helpful things you'll find here.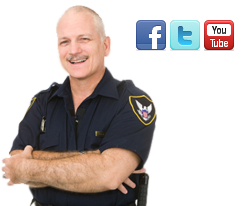 If you want to earn some money and travel the world, then ship security jobs can be a very good solution for you, armed ship security jobs might sound difficult but it's really not that hard, you can have more information on why at Armed Security Guard Training
While looking for armed ship security jobs, you will find out that there are different type of ships to work in, you can work on a cruise ship, or a cargo ship for example, the salary might also be different, but the objective still stays the same, you must provide security and safety to the property or the people on the ship.
The Ship Security Lifestyle
A ship life can be unbelievably rewarding with a unique lifestyle, amount of different attractions, meeting new people, visiting new places, etc.
If you ever thought why you should work as a ship security guard I will tell you the 3 main reasons:
World Travel – While working at cruise ship security jobs you will definitely have the chance to travel to a lot of places, different countries, different continents and you will have the chance to explore exotic places in the country you're in.
Money, a lot of it – Depending on your terms you should be getting a pretty high paycheck at your payday, the annual salary of a civilian security contractor is between 50,000 USD to 250,000 USD according to CivilianContractorJobs.com.
Social Life – You will have an amazing social life, yes, you might be working 40 – 60 hours a week (7 days) but you will have plenty of free time to have fun while on board, you will have access to the ships crew lounges, internet cafes, dining areas, swimming pools, and a lot more. This does not apply as much to cargo ship security jobs as to regular cruise ships so take that in mind.
Cruise Ship Security Jobs
Working as a cruise ship security officer will usually be more fun than working in a cargo ship and will involve less risk on the job, it will have more attractions, more people, specially designed places to chill out, I guess even a better mood overall if you may call it that way, but the paycheck in return would be lower as well, if you're looking to have more fun and enjoy different attractions, than security on a cruise ship is the perfect fit for you.
Working Security on a Cargo Ship
Container ship security jobs can sometimes get a little dangerous because of 'piracy' especially in the red sea and the Indian Ocean where 50,000 commercial ships pass through each year, securing a cargo ship might get you into fighting pirates, dealing with criminals that try to sabotage or steal the goods of the ship.
This sounds dangerous, and yes it is dangerous, But you better know this now before you think about applying for this kind of ship security, I'll add that it is better if you've had a military or police background and you're experienced in dealing with such situations.
Of course involving such risks the payment will be higher according to the contract, but if you're adrenaline junkie that's looking for action and lots of money then this is the perfect chance for you, if you think you can handle this, contact cargo ship security companies around your area and see what they have to offer.