The Original and #1 Website for Security Guard Training
Online Security Guard Training and Career Center
Welcome to Security Guard Training Headquarters! We have everything you need to make your life easier as you begin your career as a security guard officer. State specific training requirements, a step-by-step hiring process, potential employers and interviews to help you get hired are just some of the helpful things you'll find here.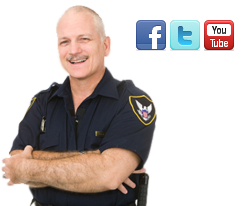 In the state of South Dakota, there aren't any regulations regarding security guards. However, there are requirements for carrying firearms. State officials are extremely careful about the information that they can tell you on such requirements, if any. The Attorney General's office does recommend that the hiring company seek the advice of an attorney to get complete requirements. The county level may also have their own requirements and the County Clerk's office would be the best point of contact for those requirements. However, if you are applying to become an armed security in South Dakota then meeting these basic requirements may help you land the job.
Must be at least 21 years old
High School diploma or equivalent
Must be a United States citizen or legal resident alien
No convictions or history of drug or alcohol use
Submit to a criminal background check
Have good moral character
Have not committed any acts of fraud
Submit to fingerprinting
South Dakota state driver's License
Good physical conditioning
May require firearms training (the required amount varies per city)
Weapon Permit and Additional Training
Depending on the city that you are applying for your armed security license, the requirement will vary. It is best to contact your local County Clerk to find out the exact requirements. However, basic requirement may be as follows:
Weapons permit
Further background check conducted
Proof of firearms training and safety from certified instructor
For more information, please call Attorney General's office 605-773-3215.
Resources