The Original and #1 Website for Security Guard Training
Online Security Guard Training and Career Center
Welcome to Security Guard Training Headquarters! We have everything you need to make your life easier as you begin your career as a security guard officer. State specific training requirements, a step-by-step hiring process, potential employers and interviews to help you get hired are just some of the helpful things you'll find here.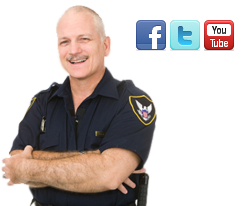 In Minnesota, the armed security guard falls under the Protective agency. The Protective agency is the company that is offering security services. The contracting security agent must be licensed. However, an armed security guard hired by this Protective Agent doesn't have to be licensed. However, there are certain criteria that must be met including firearms training.
Basic Requirements for an Armed Security Guard in Minnesota
Must be at least 21 years old
United States citizen or registered resident alien
Successfully passing a background check which include drug testing
Minnesota state driver's License
Good physical conditioning
No mental instability
No drug use or dependency
No acts of fraud or convictions
Minnesota Basic Training
Training consistent of 12 hours of reassignment training, which may include but is not limited to the following:
Private Security Role and duties
Legal Affairs
Patrol and Observation
Incident Response
Surveillance operation and documentation
Working with and addressing the public
First Aid & CPR
MN Weapons Training
In addition to the 12 hours of initial training, armed security guards in Minnesota must to complete an additional 12 hours of armed training. Additionally, all armed guards must complete six hours continuing training annually.
For more information, please read Minnesota Licensing Information or call (651)793-2666.
Resources