The Original and #1 Website for Security Guard Training
Online Security Guard Training and Career Center
Welcome to Security Guard Training Headquarters! We have everything you need to make your life easier as you begin your career as a security guard officer. State specific training requirements, a step-by-step hiring process, potential employers and interviews to help you get hired are just some of the helpful things you'll find here.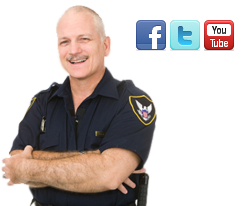 To become licensed as an armed security guard in Louisiana, you must successfully complete the training requirements for a security guard and additional firearms training, according to the Louisiana State Board of Private Security Examiners. That license is only good for the security company that hires you, and cannot be carried to another company. However, your training will transfer to another company but you will have to go through the licensing process again if changing companies.
Minimum Requirements
Must be at least 21 years old
State issued driver's license
Valid social security card
Submit to finger printing
Submit passport photo
Complete (2) 8-hour trainings
Basic Training Curriculum
A basic training conducted may include but is not limited to the following:
Role of Private Security
Legal Aspects
Patrol and Observation
Incident Response
Security Resources: Surveillance operation and documentation
Customer Service Issues: Working with and addressing the public
First Aid Overview
Firearms Training Requirements:
Firearms training must be conducted by a state licensed instructor and must be completed before assigned a post. In addition, you must train with the weapon you will be armed with at your post. If your weapon changes at any time, you must retrain for that particular weapon.
Fees:
Application fee $40
Fingerprinting $55.25 (This includes state and FBI check)
For more information, please read the Louisiana State Board of Private Security Examiner's FAQ or call (888) 446-9436.