The Original and #1 Website for Security Guard Training
Online Security Guard Training and Career Center
Welcome to Security Guard Training Headquarters! We have everything you need to make your life easier as you begin your career as a security guard officer. State specific training requirements, a step-by-step hiring process, potential employers and interviews to help you get hired are just some of the helpful things you'll find here.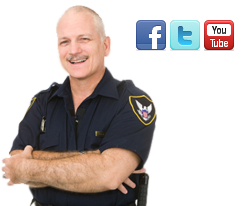 Please be aware that the owner of this website may obtain monetary compensation for the sale of products on which information is provided here.
The owner is an independent entity and not part of the company that is merchant to any of the products discussed on this website, and recommends that claims made on this website or any other should be independently validated by the consumer based on their own personal circumstances.