The Original and #1 Website for Security Guard Training
Online Security Guard Training and Career Center
Welcome to Security Guard Training Headquarters! We have everything you need to make your life easier as you begin your career as a security guard officer. State specific training requirements, a step-by-step hiring process, potential employers and interviews to help you get hired are just some of the helpful things you'll find here.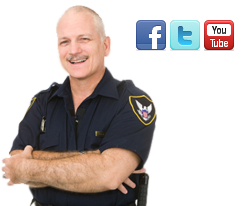 Are you seeking employment in the security industry? Do you want some tips on how to "ACE" the application and interview process? Do you want to know what hiring managers look for in an applicant and /or what they consider 'Red flags' and 'deal breakers'?
Then we have the book for you! Security Employment from Glenn Jones is a fantastic, short read that will make sure you understand the hiring process and GET THE JOB!
In this book, you will learn:
What exactly are security employers looking for
Things to avoid and what sends "Red Flags" to an employer
Why you didn't get hired (what they won't tell you)
What to expect from this industry
Key points of your application and resume
Key points of your appearance and personality
What you must bring to the table as an applicant
How to maximize your hiring potential and minimize rejections
This is an outstanding short book for anyone just starting out or for job seekers looking at dressing up their interview presentation as it pertains to security employers. We know that anyone can show up to a job interview and fill out and application but we want to increase your chances of actually being hired buy going over certain protocols and things security HR managers look for – both good and bad. This can also be used by HR managers to help them filter poor applicants.
 $37  $24.99 (discount!) AND SHIPS FOR FREE!